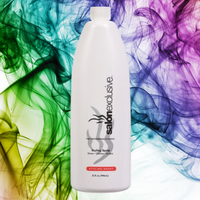 Styling Spray
Styling Spray is a versatile styling spray, excellent for curling, crimping, and sculpting hair. It is also great as a finishing spray to hold that final style in place.
Available in 8.0 oz size
ADD TO CART
THE PROFESSIONALS CHOICE
Salon Exclusive is energized with a team of talented professionals with extensive hair industry experience and credentials. Through aggressive and successful distribution over the past several years, the company has built strong partnerships with the very best salons and hairdressers across the United States.